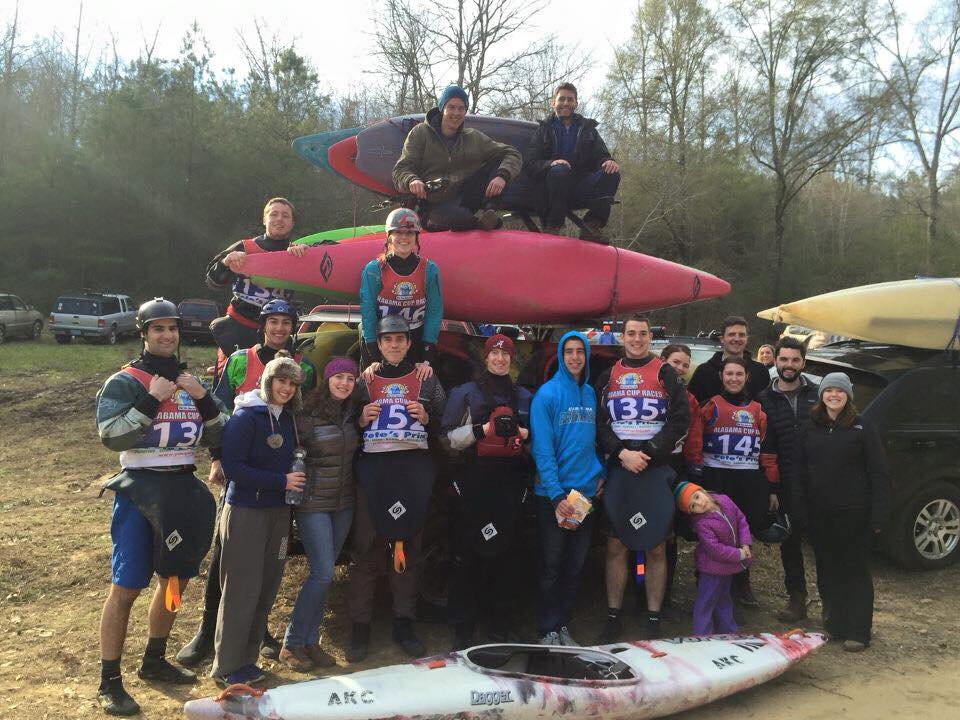 The Alabama Kayak Club  specializes in whitewater instruction, recreation, and racing. No experience is necessary and we accommodate any whitewater paddling skill level.
How to Get Involved:  No experience needed. To get involved you need to attend our open practices on the Black Warrior River in the beginning of each fall semester. We will work to teach you the basics and then you can decide if whitewater kayaking is for you.
Contact:  Luke Danko
Club Email:  alabamakayakclubofficers@gmail.com
Club Website:
Club Facebook:  https://www.facebook.com/groups/alkayakclub/?ref=bookmarks
Club Twitter:
Club Instagram:
Club Type:  CoEd
Roster Size:  40
Competitive Season:  Fall, Spring
Practice Location:  Aquatic Center
Home Event Location:  Rivers in the Southeast
Practice Times:  Once a week for two hours.
Opponents:  UAB, Birmingham Canoe Club, Huntsville Canoe Club
Governing Body:  ACRA and ACA
League:
Estimated Fall Dues:  $75
Estimated Spring Dues:  0
Club Classification:  Competitive (Compete to win), Recreational (Compete, but the focus is to have fun), Instructional (Willing to teach those new to sport)
Club Accomplishments:
Club Member Accomplishments: